&nbsp&nbsp&nbsp&nbspWelBreds Farm is located between Gainesville and Ocala, Florida. We breed large hunter ponies with our Section A Welsh Stallions to assorted approved mares. We have several ponies for sale and more on the way. We also offer boarding, clinics and a riding program which includes attendance at local shows.
Original WelBreds Webpage (update in progress)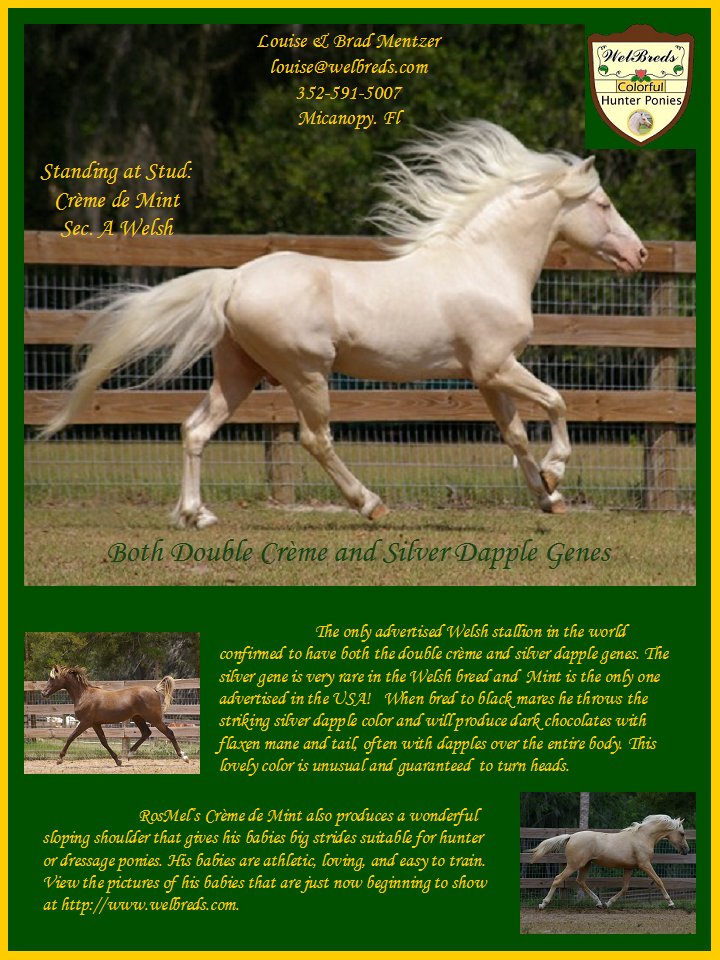 More information on the silver gene
hunter jumper,half welsh pony,cremello,palomino,paint,sabino,tobiano,pinto,welsh,morgan,arabian,arab,quarterhorse, thoroughbred,pony,ponies,breeding,hunter pony,A circuit,half welsh,WTBX,show pony,Welsh TB cross,welbreds,Sunfire Farm,Ocala,Florida,AI,artificial insemination,live cover,color guarantee,creme gene,creme de mint,razzle dazzle,children's pony,dressage,stallion,broodmare.