WelBreds Ltd.
Colorful Welsh Cross Hunter Ponies
Our Mares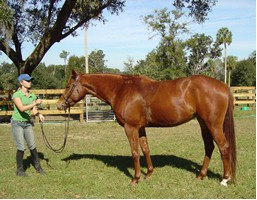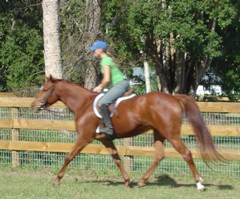 Belle of the Ball
5 yr old TB x QH hunter jumper mare with outstanding athleticism and conformation. In foal to Crème de Mint for a '07 foal – see full sibling Sahara on our sale page.
---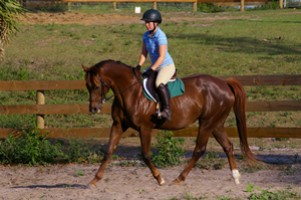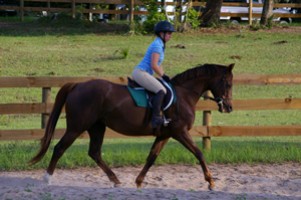 Good Reisen
5 yr old T.B. mare who's unusually calm and sensible now in training as a hunter jumper. In foal to a Friesian stallion for a '06 fall foal.
---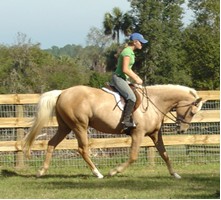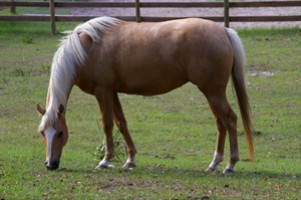 Tupelo Honey
5 yr old Pintabian x QH with beautiful movement and a good mind. Beauty and brains! Open this year as she is in training and going to the shows.
---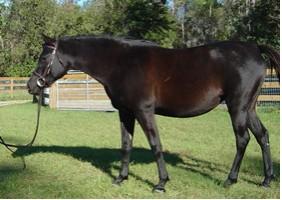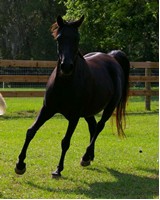 Coqui Girl
5 yr old (from 5 generations of black) Arabian beauty. Shown here pregnant, she is one of our most trusted mares with company. This mare floats across the pasture for her carrots. Will be bred to Razzle Dazzle for an outstanding Welsh x Arab medium pony in '07
---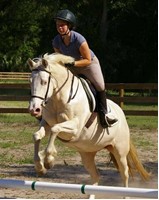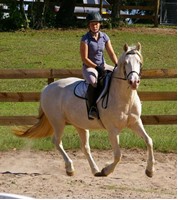 Antique Lace
This 5 yr old mare acts and rides like a warmblood and is a QH x with ? Tons of substance and super quiet, this mare is very honest and aims to please. My personal favorite and a cremello. She will be bred to Razzle Dazzle for a Welsh x palomino pony.
---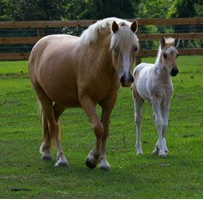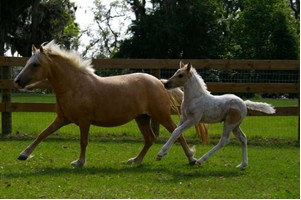 Golden Trinket
Welsh x 4 yr old palomino 12 h. pony purchased for a driving pony now in training as a child's pony over jumps. Very substantial pretty mare and a good mommy. Open as she is in training and going to the shows.
---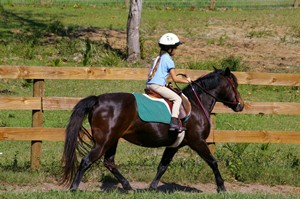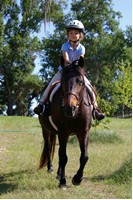 Jenny Day
9 yr old Ohio bred pony – possible from driving stock- now our grandchild's trusted pony. Honest and forgiving, this one is worth her weight in gold. She had a nice buckskin baby in '05. Open this year as she is in use as a riding pony.
---
WelBreds Home

hunter jumper,half welsh pony,cremello,palomino,paint,sabino,tobiano,pinto,welsh,morgan,arabian,arab,quarterhorse, thoroughbred,pony,ponies,breeding,hunter pony,A circuit,half welsh,WTBX,show pony,Welsh TB cross,welbreds,Sunfire Farm,Ocala,Florida,AI,artificial insemination,live cover,color guarantee,creme gene,creme de mint,razzle dazzle,children's pony,dressage,stallion,broodmare.